For our English speaking patients
Joanna Jędrys is a double Board-certified specialist in plastic, reconstructive and aesthetic surgery and general surgery as well. Graduated from a prestigious high school in Poland (Nowodworski High School in Krakow, Poland) and Warsaw Central High School in Warsaw, NY (USA). She continued her medical education at School of Medicine at Jagiellonian University Krakow, Poland, which she graduated from in 2002 and and Rochester Medical School in Rochester, NY and completed her surgical training in general surgery at the 1st Department of General Surgery, Collegium Medicum Jagiellonian Universtity. Then she moved on to the training in plastic and reconstructive surgery at Malopolska Burn and Plastic Surgery Center in Krakow. Since 2002 she continued with her scientific career and with honors defensed PhD dissertation thesis on breast cancer at Jagiellonian University in 2010.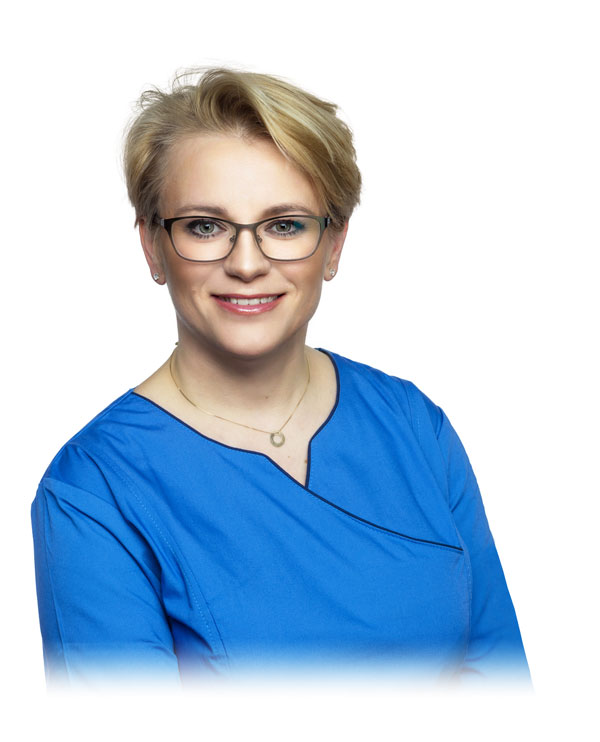 During her medical career she had been teaching surgery to medical students at School of Medicine at Jagiellonian University, was an author and co-author of numerous scientific papers and translated chapters of Sabiston Surgery Textbook into Polish.

Dr. Jedrys is also a highly recognized specialist in breast pathology diagnosing and treatment. She does few thousands ultrasound scans each year.

Since 2005 she has been running her own private surgical practice and performs aesthetic operations at a private hospital in Krakow, Poland.

Dr. Jedrys is a very friendly, knowledgeable and skilfull phisician with an individual approach to each Patient. Her goal is to help the Patients make their dreams come true, and what is most important, to make it safe.

As a plastic surgeon Dr. Joanna Jedrys specializes in face rejuvenation, breast aesthetic surgery and body contouring. VIDEOCONSULTATION English HOW TO PROCEED VIDEO CONSULTATION? Contact us via contact form or mail kontakt@dbajopiersi.pl . Write: a topic of the consultation, suggest the most convenient time of the consultation, your phone number. We will contact you as soon as possible. 1. Cost of video consultation 250pln. The consultation can be proceeded after a bank transfer. If you wish to receive an invoice let us know before you make the bank transfer. bank PKO BP 42 1020 2906 0000 1302 0378 4808 kod SWIFT: BPKOPLPW IBAN: PL 2. Videoconsultation lasts up to 30 minutes. If, for patients' sake ther is a delay in the start, the consultation will not be prolonged. 3. Videoconsultation is available via zoom (you will receive a link by mail, it is easy to click on the link and start the consultation) or via messenger. 4. We do not send either e-refferals or e-prescriptions via the videoconsultation (due to RODO regulation). 5. Videoconsultation will be recorded. If you do not agree for a recording, please do not order videoconsultation. The date is administrated by Joanna Jedrys Chirurgia Plastyczna ul.Zablocie 35/68 Krakow. 6. Videoconsultation may be very helpful to disscuss some medical issuess with the plastic surgeon dr. Jedrys, as well as consulting medical records and tests. 7. Videoconsultation cannot be an equivalent of medical cheque-up and should not influence any medical decisions or withold medical treatment. E-MAIL CONSULTATION We also encourage you to contact our plastic surgeon dr. Joanna Jedrys via an e-mail kontakt@dbajopiersi.pl E-mail consultation cost 200pln, includes up to 2-3 return emails within 5 working days.
The clinical service portfolio
Face
Eyelid Surgery
Facelift
Midface lift
Neck lift
Prominent ears correction
Minimal invasive treatments with Botox and Fillers
Medical needling (mesotherapy, dermapen)
Platelet reach plasma
Breast
Breast augmentation with silicone implants
Breast augmentation with fat transfer
Breast reduction
Mastopexy (Breast lift)
Mamilla correction
Male gynaecomastia
Body
Abdominoplasty
Surgery of dermal tumors
Rejuvenation for neck and decolletage
Hand rejuvenation
Treatment for hyperhidrosis
Liposuction
Brachioplasty
Thigh lift
Scar plasty
Laser Treatment (Fire-Xel CO2 laser)
Skin resurfacing
Surface scarring treatment
Fine lines and wrinkle removal
Pigmentation such as melasma and age spots removal
Sun damage and pre-cancerous indication (actinic keratosis)
Ultrasound Examinations
Breast ultrasound (including challenging cases such as: breastfeeding problems, post oncological operations, post breast augmentation)
Thyroid gland ultrasound with elastography and fine-niddle biopsy
Parotid gland ultrasound
Lymphnodes ultrasound
Abdominal ultrasound
Skin ultrasound (post complicated procedures with fillers)
Abdominal hernias ultrasound
Please do not hesitate to contact me via the form below or by phone +48 600 394 845